An estimated 320,000 people are homeless in the United Kingdom, with 1 person in every 201 being homeless. So why so many? There are many factors that can cause a person to lose their home. Such as unemployment, mental or physical health problems, leaving prison, addictions and or substance abuse. Unfortunately, the high price of rent and living costs can factor into people becoming homeless. 
Everyone is vulnerable when living on streets but especially women and children. The homeless population are up to 17 times more likely to be a victim of violence. Now it is estimated that 130,000 children are living in non-permanent accommodation with their caregivers. This group is known as statutory homelessness in which the local authorities provide temporary accommodation and are a higher priority to receive shelter.   
Rough sleepers are the most common group of homeless and are visible in all large cities around the country. This group faces great challenges as many have outstanding health problems in which they do not receive care for thus making conditions life-threatening. The estimated life expectancy of a rough sleeper in the UK is 44 years of age.  
Regarding this many also suffer from substance abuse and or other addictions which makes living on the streets even harder. Rough sleepers face daily conflicts with the local authorities, as most people sleep in front of shops or businesses. Which now has led to businesses putting in "anti-homeless" devices to stop rough sleepers. Local City Councils are also removing temporary or makeshift shelters made from tents, cardboard boxes and other materials people can find. Most create these to provide some shelter from the elements and to receive a level of privacy. Not only is it hard to find a place to sleep but begging for money is illegal and many find themselves in conflict with the police. These conflicts put up many barriers between the police and the homeless, with many not having any trust in them.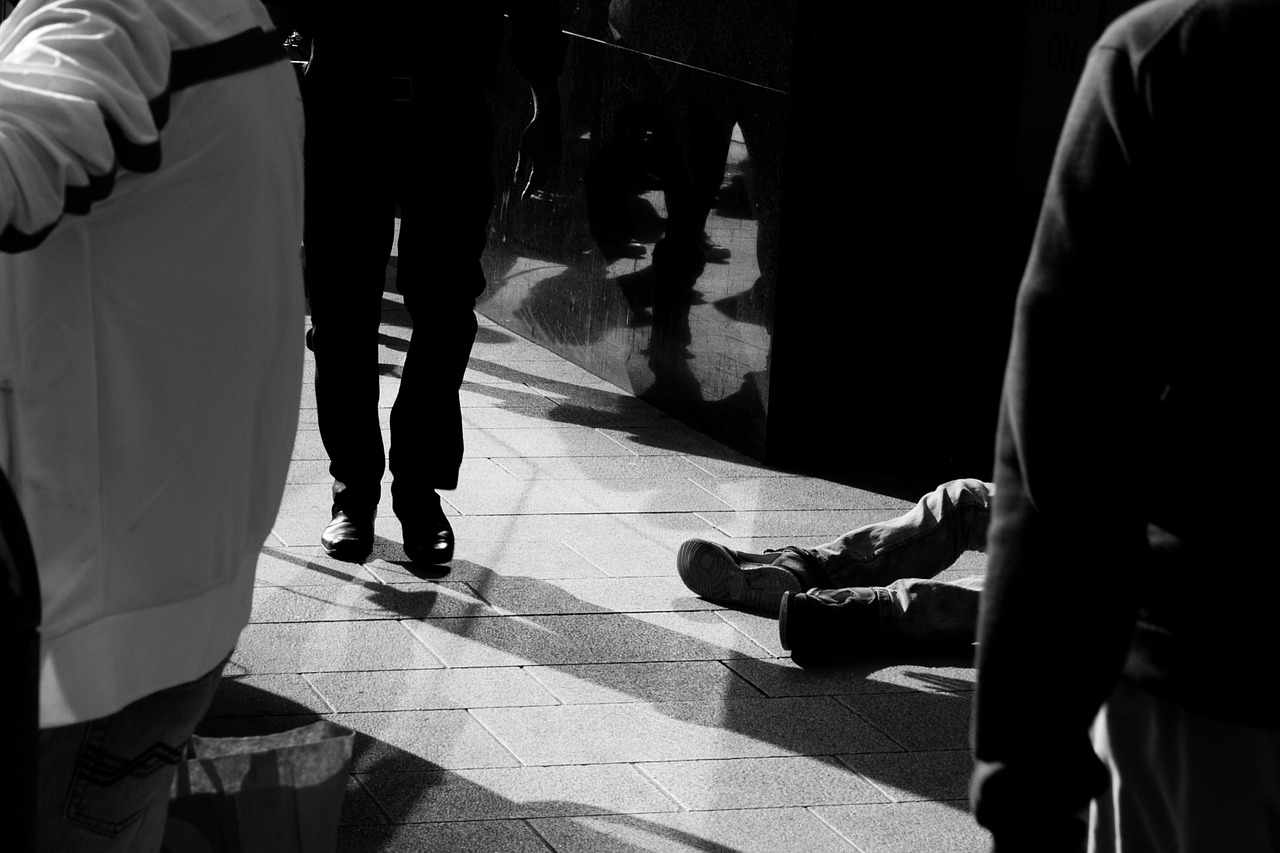 At least in many cities such as London the public are more willing to help those in need, by providing food and gift cards for clothing and food stores. Some of the homeless population travel to greater London because they are more likely to receive aid. Tourists in greater London are known for giving money and being more generous. Therefore, most rough sleepers seek out high end hotels and shopping complexes.
Fortunately, there are many organisations and charities working with the homeless, but they rely heavily on voluntary work and charitable funding. The same goes for the churches around the country that offer basic aid, shelter and food. Many of these third sector providers also help with other social and health problems, like substance abuse, behavioural problems and reconnecting families. 
Finally, budget cuts and change in the government affect how much support and help is given to homeless. Clearly these organisations must work harder to receive funding and advertise more to receive voluntary workers. Overall, more advocacy work needs to be done and only with the support of the public can we make homelessness a thing of the past. 
Written by Amber Sinisalo